Home
More Family Stuff

---
---

The rest of my family is 300 miles away in Spokane.

---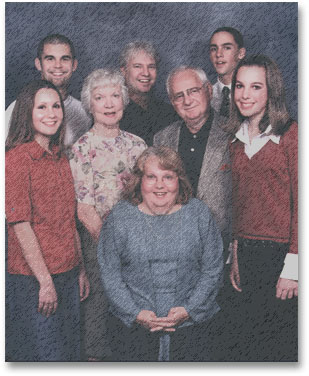 Artsy family picture 2003
Aimee, Sean, Mom, Me, Pam, Dad, Jake, Jenny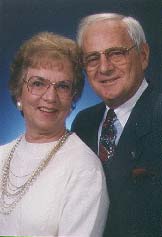 Mom and Dad are the greatest.
They have raised 2 generations of kids,
not only immediate family but entire blocks of kids... and stray animals too.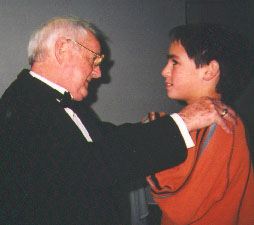 Grandpa Bill and Jake.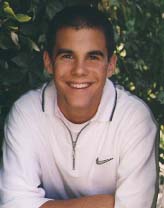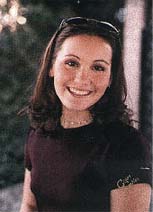 Sean and Aimee's high school pics.
Sean is quite the golfer and cook....Aimee holds her own in sports as well.
Just ask Jake how well she box's.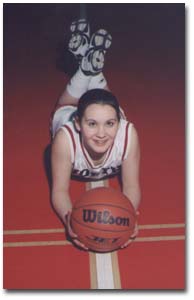 Aimee kicks butt in basketball.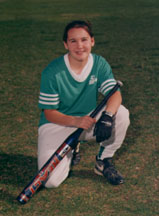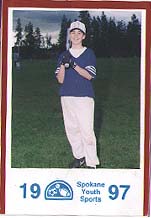 Aimee's (High School) Baseball Trading Card.
She's one hot Short Stop too.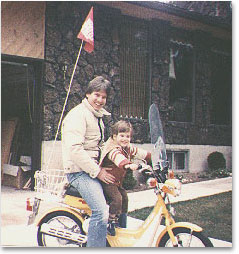 Seans 1st moped ride when he was a bit younger.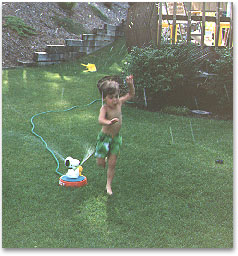 Sean dodges the water.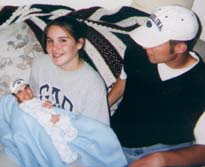 That baby looks familiar.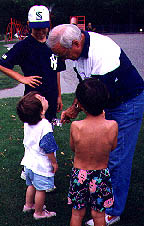 Grandpa gives Jenny his good advice.
Probably how to make the tag at second and still gun the throw to first,
whatever it is she's all ears.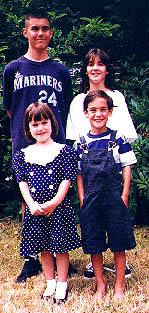 Sean and Aimee
Jenny and Jake
(they were little adults even way back then).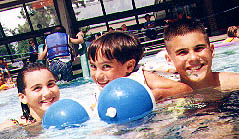 Years ago, but still cute.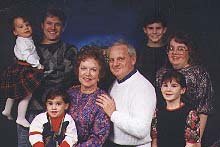 The Hiatt Clan some years back.
I'm holding Jenny, Mom's holding Jake, Dad's holding Mom,
my sister Pam is between her kids (Sean and Aimee).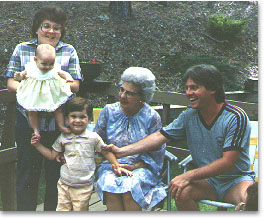 Grandma Lamberton with all her grand/great grand kids.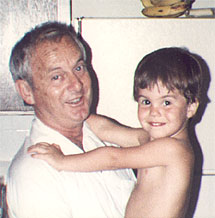 Dad and Sean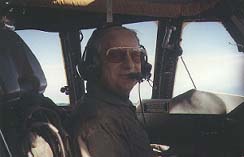 Dad gets to do some cool things, here he's flying a B52.
He's been the Honorary Base Commander at Fairchild AirForce Base, a big cheese at Ma Bell, the BBB, and Rotary...
if he wasn't such a good guy he could be huge in politics.
Mom is also quite the painter and needle point artist and still has time to run the house and family (I can barely make a mess).
I love and miss them all!