Home | Graphics | Music | Tesla | Kirlian Photography | About Me | Jenny | Jake | Links
---
Jake's Electronic Chips and Parts
---
---
Hi, I have been taking apart phones, answering machines, clocks, well preatty much everything.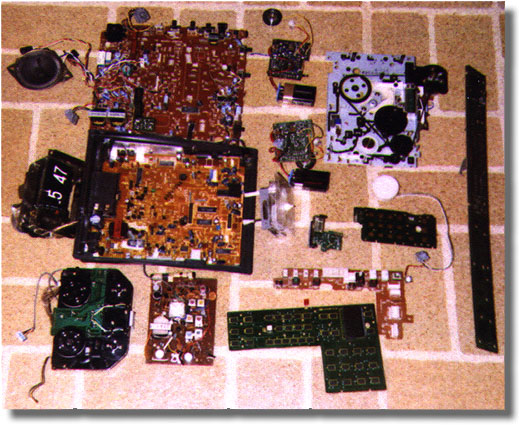 2 Telephone cassette tapes inside of answering machine.#pajd4661 zc-k 60.10.15

Telephone dial chip #krk6194h6-paup247za

Telephone dial chip with answering machine chip # v47cm s
FREE!!!! chips with cut wire FREE!!!!
Clock in side #? SOLD

wakitalki for any one there is 2 of them.

2 spare telephone chips


NO REFUNDS
You make offer on $$$PRICE$$$

To go back to my 1st page click here!
---
Home | Graphics | Music | Tesla | Kirlian Photography | About Me | Jenny | Jake | Links